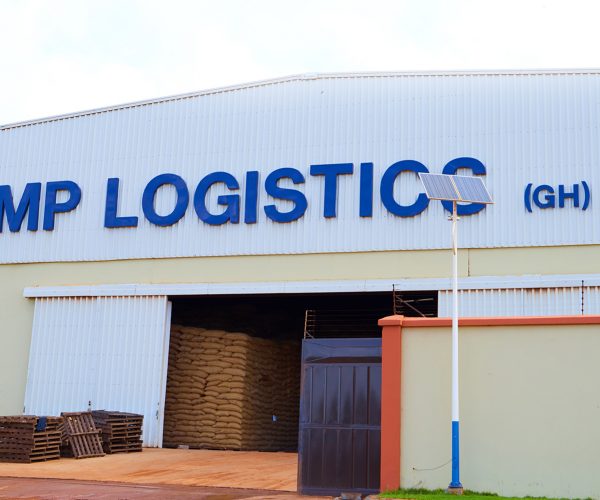 AMP Logistics was incorporated and licenced in January, 2015 and began its operational activities in March the same year.
The company's primary business is offering of integrated supply chain solutions to cocoa processing companies in and out the Ghana Free zones enclave. We deliver services in Cocoa Storage, Handling, Fumigation, Weighing, Haulage, Bussing, Freight Forwarding and Cargo Clearing. and Container Handling Terminal Services.
The Company has a warehouse capacity of 65,000 metric tonnes in the Tema Free zones enclave.
AMP currently operates a fleet of about 100 trucks and has a well-organized Transport facility with an in-house mechanical team responsible for truck maintenance, an in-house fuel station for truck fuelling functions and a parking space for over 100 Trucks. The Trucking unit is very well integrated into the warehouse services. Thus, delivery of beans to clients is done on a just in time basis for their factories.
AMP also has a Cocoa Shells packaging plant situated in Prampram where over 5000 tonnes of cocoa shells are packaged and exported annually to a ready market in Europe for the purpose of fertilizer and animal feed.
AMP is the only Logistics Company with an extensive specialization in the Ghana Cocoa supply chain and licensed as a Free zone company to operate in the free zones enclave. AMP is strategically positioned in the local cocoa processing industry in terms of locational advantages and extensive expertise.